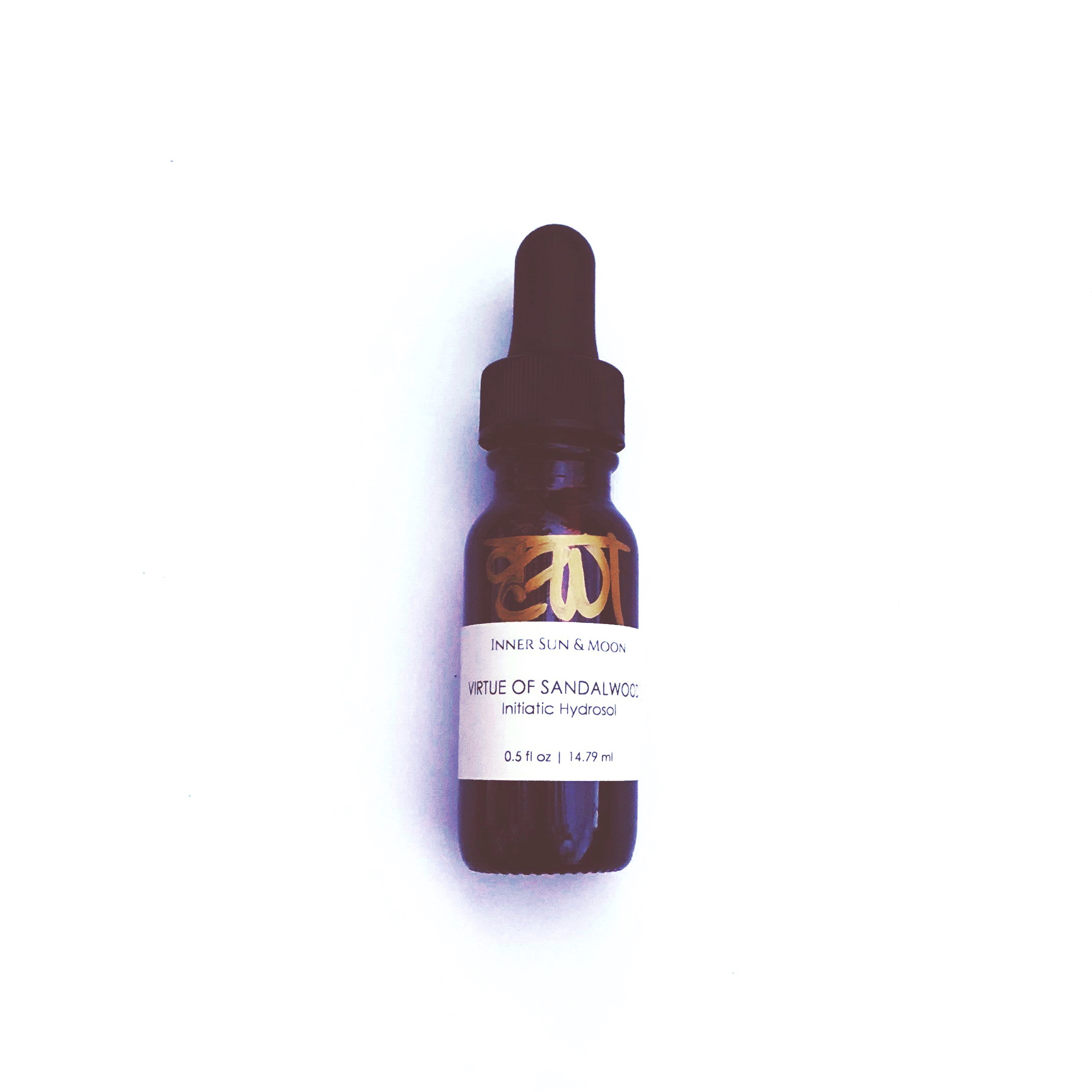 Virtue Of Sandalwood
VIRTUE OF SANDALWOOD
Initiatic Hydrosol
0.5 fl oz | 14.79 ml
A beautiful, grounding, buttery & sweet hydrosol of pure sandalwood + desert willow and ylang ylang flower essences offers you the initiatic virtue of the spirit of sandalwood tree to assist your awakening journey.
This formula oxidizes the third eye and supports the opening of your third eye, awakens within you the realization that life experiences are divinely guided, quietens the mind to deepen meditative states, purifies & elevates your spirit, and fills your heart with joy.
Use: Take 1 drop, 1-2 times daily. Alternatively, anoint your crown chakra, third eye, back of the neck, or heart as desired.
Ingredients: Sandalwood Hydrosol, Flower Essences of: Ylang Ylang & Desert Willow
Arrives in a 1/2 oz amber glass dropper bottle painted in gold with the Sanskrit name of the holy Divine Krishna ♥︎