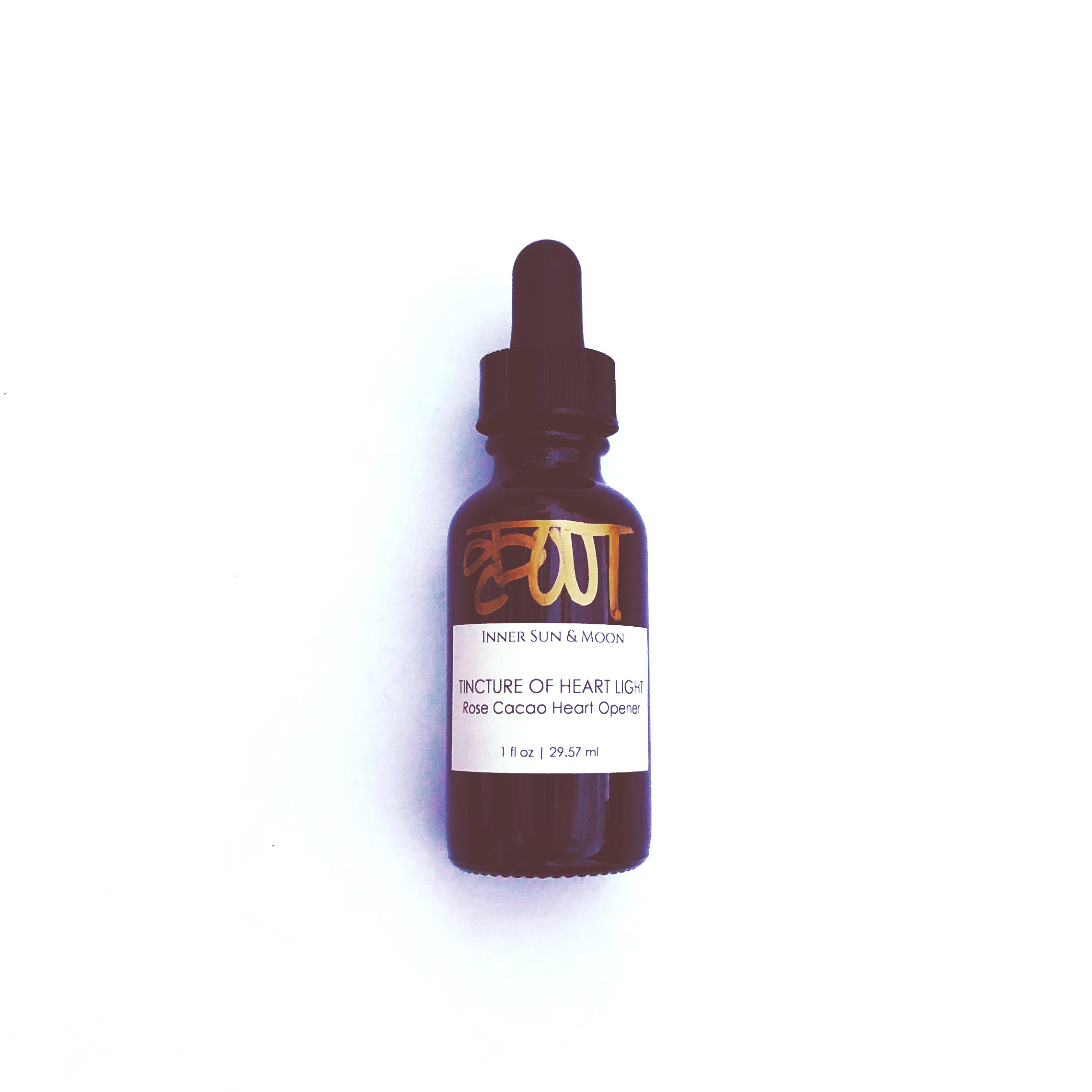 Tincture Of Heart Light
Rose Cacao Heart Opener
A Key To Opening The Heart Chakra
1 fl oz | 29.57 ml
Sweet like honey, roses & chocolate.
Imprinted with the energetic pattern of the perfected soul heart.
This beautiful tincture helps melt the shield around your heart to open unconditional love & connection, increase your devotion, and bring joy to your mood on your spiritual path.
Tincture Of Heart Light increases the vibratory rate emanating from the double-taurus shaped bio-electromagnetic frequency emanating from your heart center. ♥︎
Use: Enjoy 1 to 3 dropperfuls, 1 to 3 times a day.
Ingredients: Brandy, Rose, Hawthorn Leaf & Berry, Raw Honey, Theobroma Cacao 25:1 Extract, Bulgarian Rose Hydrosol & Banana Flower Essence