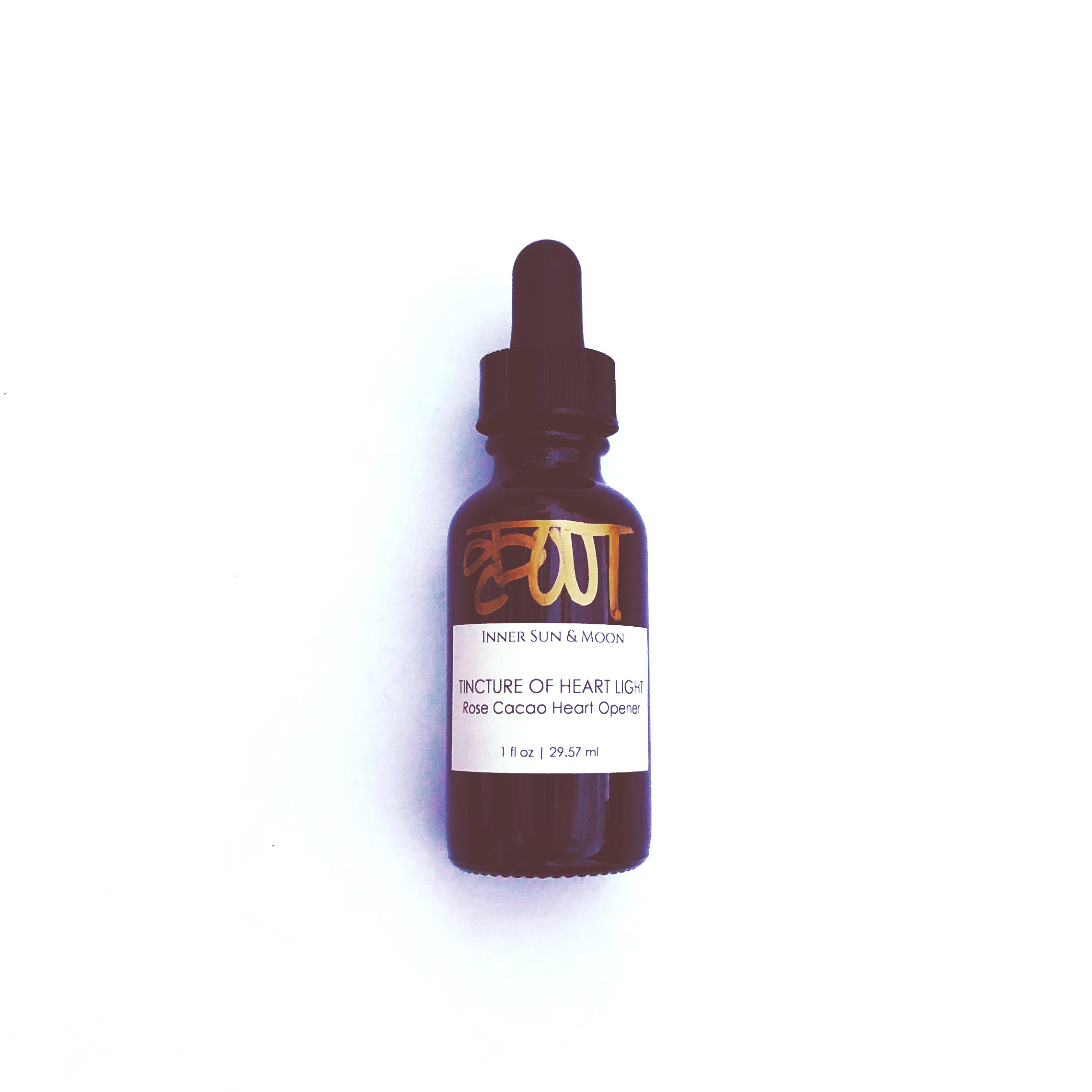 Tincture Of Heart Light
Rose Cacao Heart Opener
A Key To Opening The Heart Chakra
1 fl oz | 29.57 ml
Sweet like honey, roses & chocolate.
Imprinted with the energetic pattern of the perfected soul heart.
This beautiful tincture helps melt the shield around your heart to open unconditional love & connection, increase your devotion, and bring joy to your mood on your spiritual path.
Tincture Of Heart Light increases the vibratory rate emanating from the double-taurus shaped bio-electromagnetic frequency emanating from your heart center. ♥︎
Use: Enjoy 1 to 3 dropperfuls, 1 to 3 times a day.
Ingredients: Brandy, Rose, Hawthorn Leaf & Berry, Raw Honey, Theobroma Cacao 25:1 Extract, Bulgarian Rose Hydrosol & Banana Flower Essence
Arrives in a 1 oz amber glass dropper bottle painted with the Sanskrit name is the holy Divine Krishna in gold.
These statements have not been evaluated by the FDA. Not intended to diagnose, prevent, treat, or cure any disease. The information provided here is for educational purposes only and is not meant to replace the guidance of a qualified medical professional. Please consult your primary care physician before use if you are pregnant, breastfeeding, taking medication, or have a medical condition.