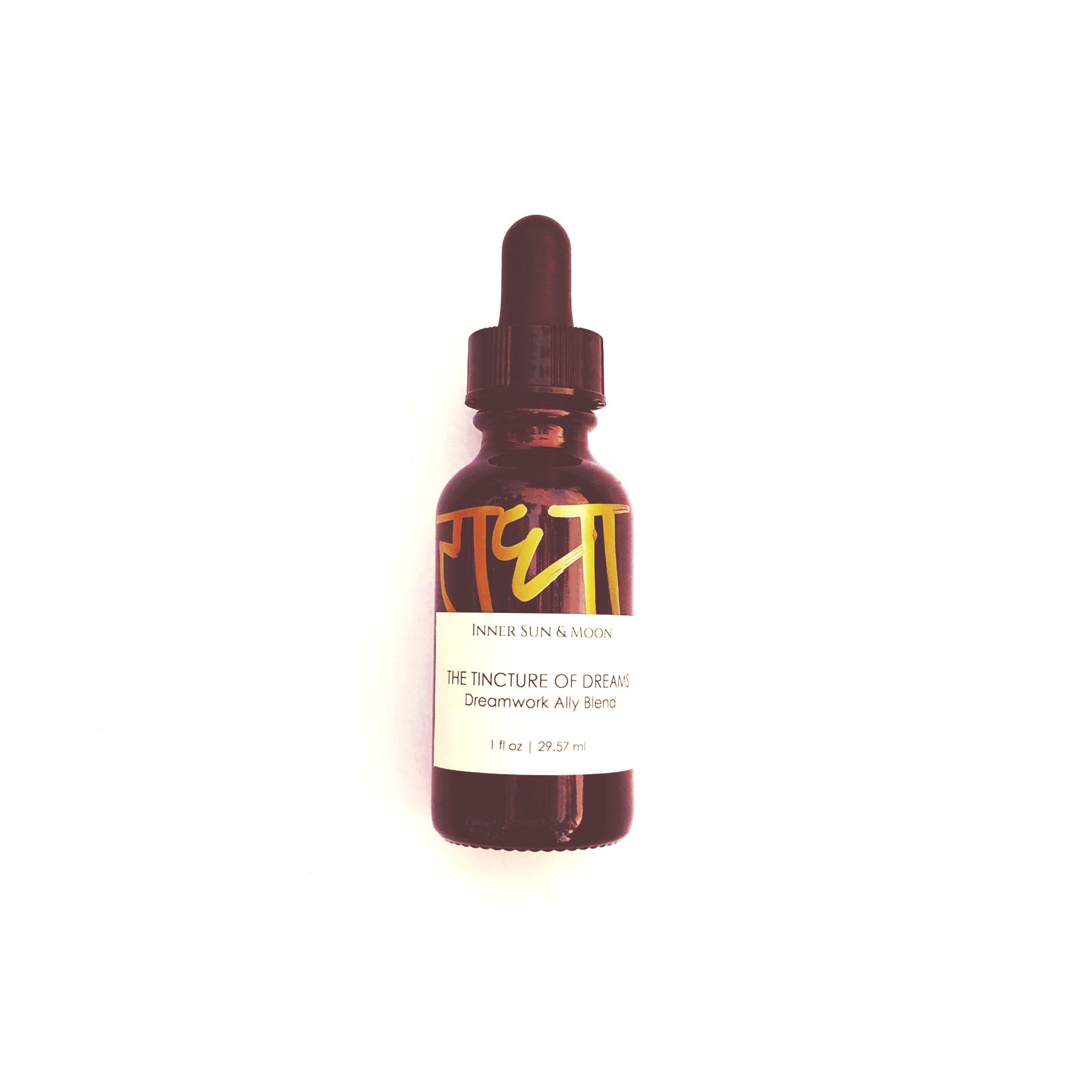 The Tincture Of Dreams
THE TINCTURE OF DREAMS
Dreamwork Ally Blend
1 fl oz | 29.57 ml
Use: Take 3 drops to 1 dropperful, 2-3 hours before bed. For best results, take an additional 3-9 drops right before falling asleep.
Ingredients: Vodka, Raw Honey, Dream Herb, Mugwort, Mexican Tarraon, Clary Sage, Red Rose, Sinicuichi, Flower and Gem Essences of: Red Passion Flower, Jasmine, Tea Tree, Olive, Wild Indigo & Kyanite
Deeper description arriving soon!