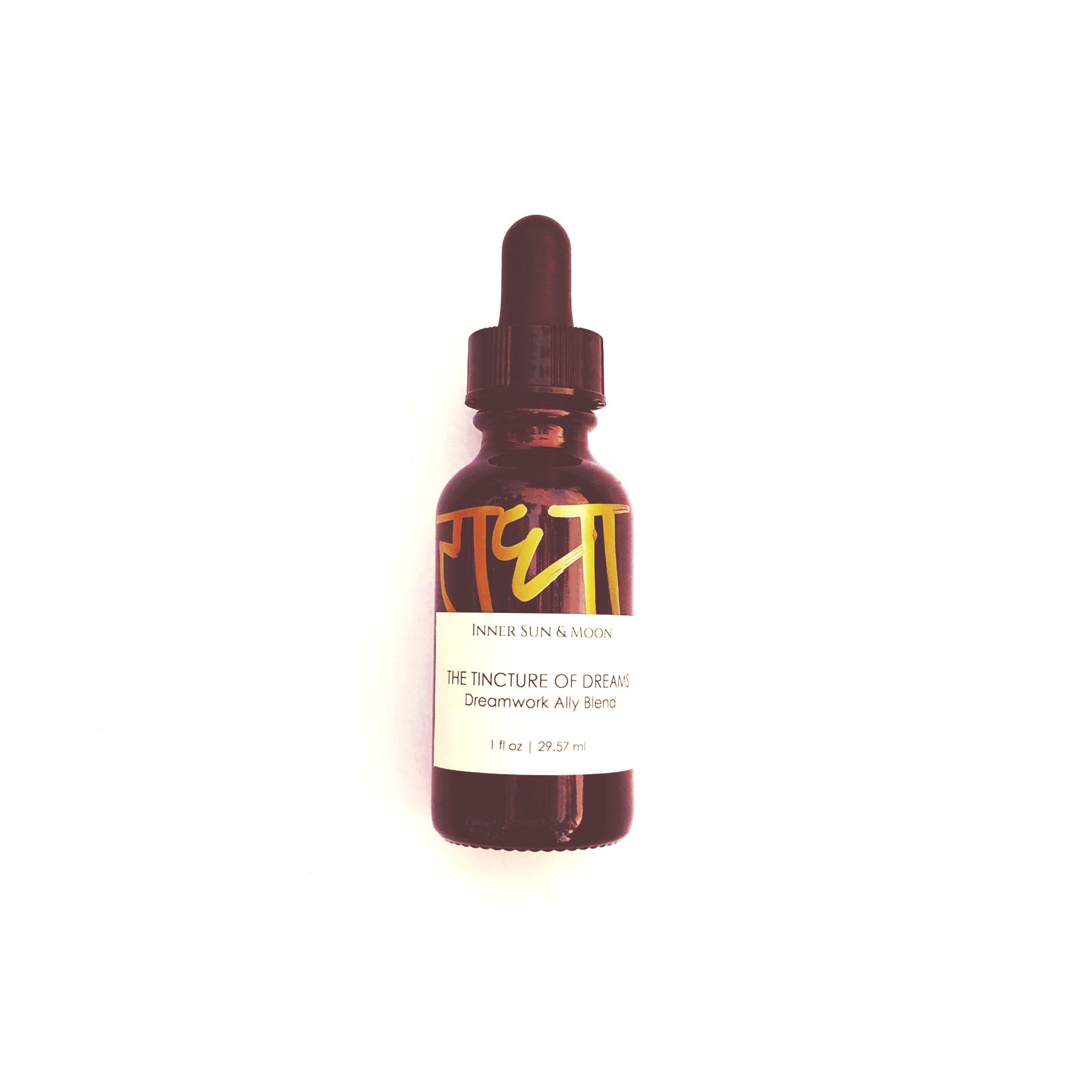 The Tincture Of Dreams
THE TINCTURE OF DREAMS
Dreamwork Ally Blend
1 fl oz | 29.57 ml
A blend of potent herbal dream allies + peace formula that tastes of floral marigold, earthy mugwort & sweet raw honey.
Assists the practice of lucid dreaming & in accessing more vivid dream states; helps you get in touch with your subconscious; and helps you continue your spiritual practices in the dream state.
Use: Take 3 drops to 1 dropperful, 2-3 hours before bed. For best results, take an additional 3-9 drops right before falling asleep.
Ingredients: Vodka, Raw Honey, Dream Herb, Mugwort, Mexican Tarraon, Clary Sage, Red Rose, Sinicuichi, Flower and Gem Essences of: Red Passion Flower, Jasmine, Tea Tree, Olive, Wild Indigo & Kyanite
Arrives in a 1 oz amber glass dropper bottle with the Sanskrit name of the Divine Mother Goddess, Sri Radha, painted in gold.
These statements have not been evaluated by the FDA. Not intended to diagnose, prevent, treat, or cure any disease. The information provided here is for educational purposes only and is not meant to replace the guidance of a qualified medical professional. Please consult your primary care physician before use if you are pregnant, breastfeeding, taking medication, or have a medical condition.