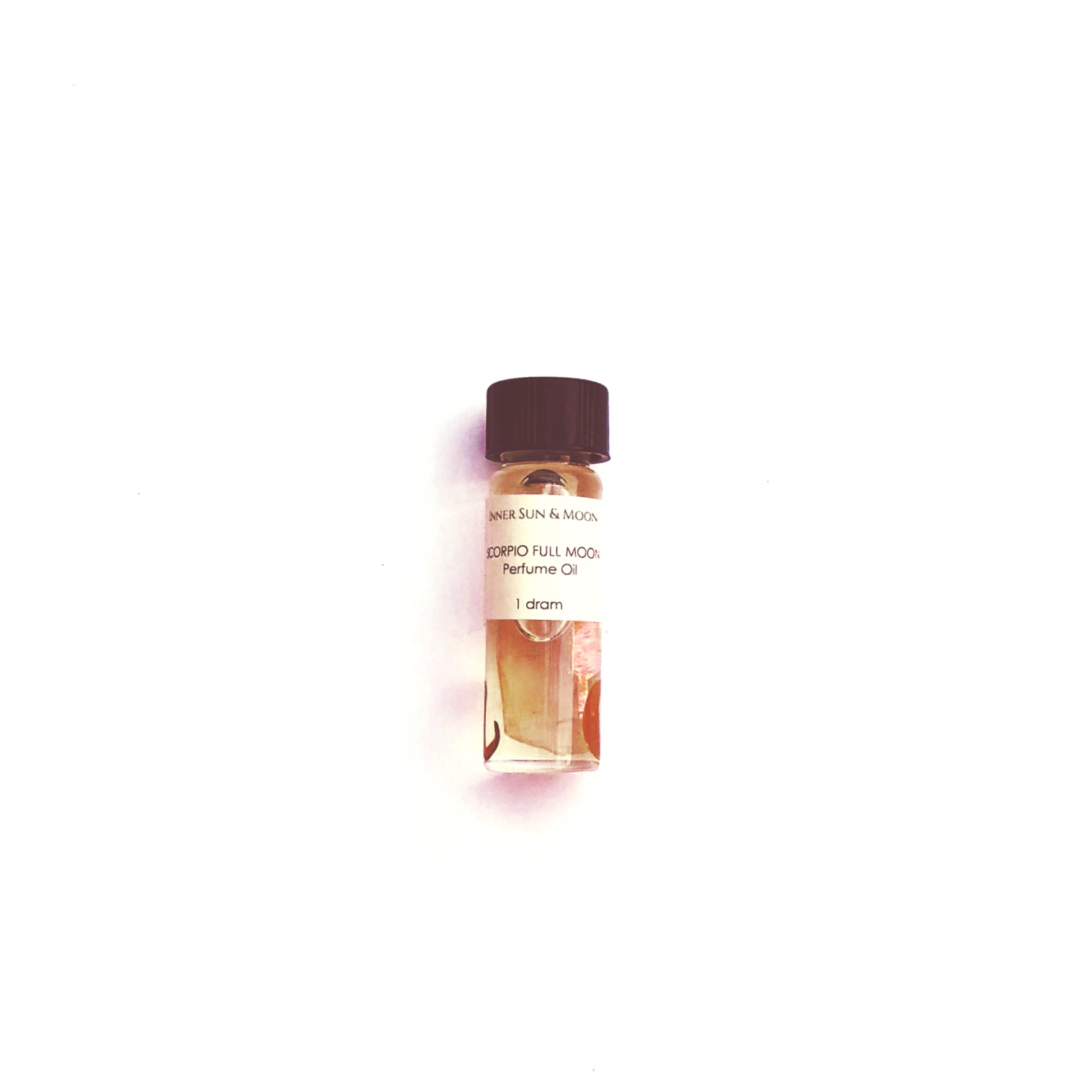 Scorpio Full Moon Oil
SCORPIO FULL MOON
LIMITED EDITION PERFUME OIL
NEROLI, BERGAMOT, ROSE OTTO & CINNAMON WITH ANGEL AURA QUARTZ
Made in the light of the Scorpio full moon, this oil assists you in sustaining the metamorphosis you are currently undergoing. Your transformation will be protected & your highest vibration upheld.
The sacred formula used in this moon oil is for calling in the angelic realms when you need vigor and strength during trying times.
Each vial of oil contains a single iridescent angel aura quartz crystal point to further enhance angelic communication, bring iridescent rainbow light to your aura & inner beauty that radiates out.
Has a heavenly scent of neroli & bergamot that fades to rose cinnamon.
Arrives in a 1 dram clear glass vial painted with the symbols of Scorpio & moon in gold.