Sacred Blue Lily Of The Nile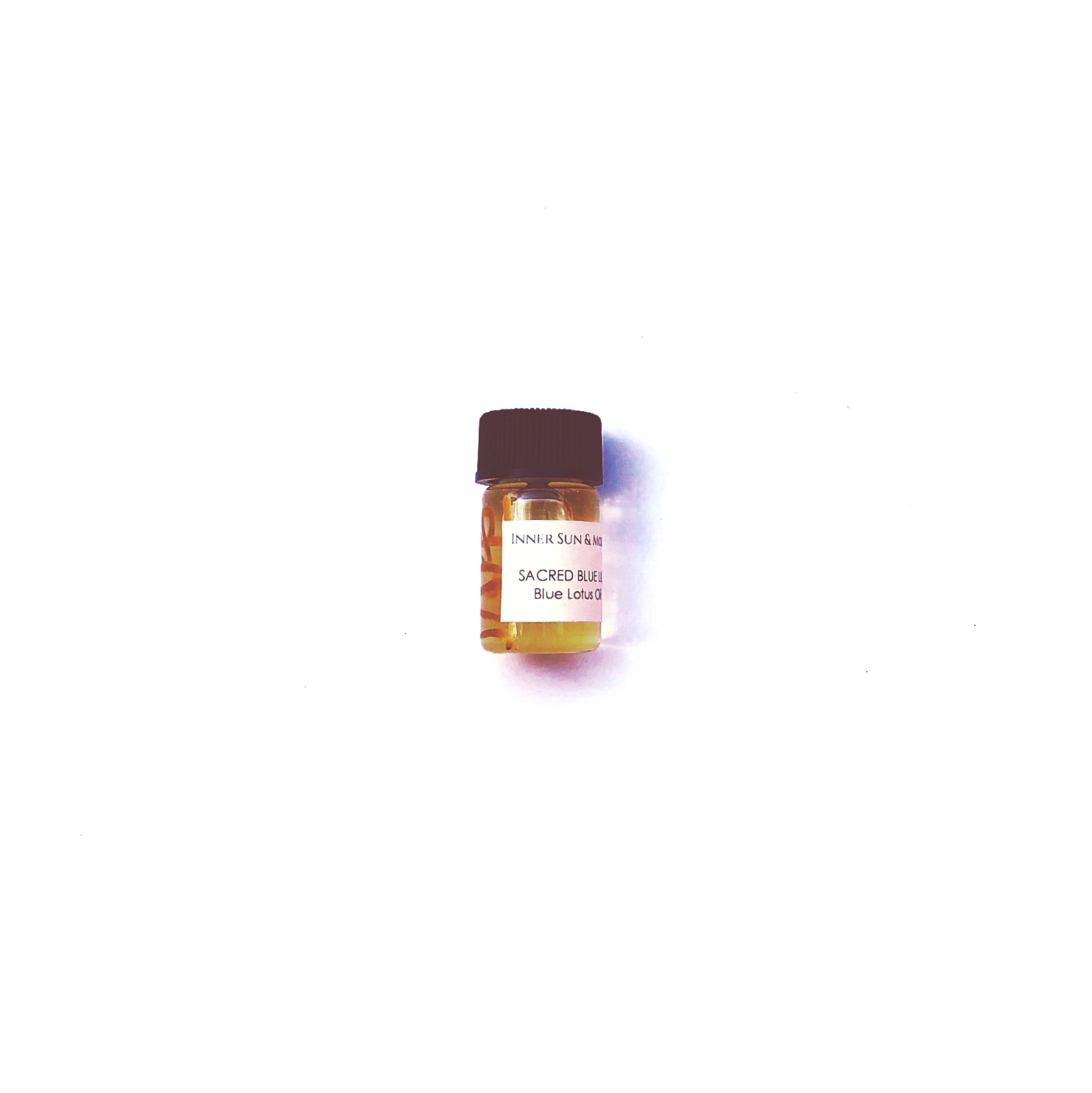 Sacred Blue Lily Of The Nile
Blue Lotus Essential Oil + Northern Lights Vibrational Essence
EUPHORIA ANOINTING OIL
5/8 dram
Beautiful, serene fragrance like lily flowers.
Deeply relaxing & calming yet blissful & euphoric.
This sacred oil brings a subtle, yet increasingly growing lucidity to waking life, as well as to dream states and dream work. Visionary insights will be brought forth.
Blue lotus oil tonifies your Shen by helping you become more & more aligned with your true purpose in life. Shen can be seen as the light that sparkles in your eyes when you are on your right path.
Helps to clear blocked, stagnant and disharmonious patterns stuck in the nervous system and nadis—the etheric nervous system.
Use: Activate consciousness expanding points on the body by anointing yourself throughout the day with this sacred oil. Apply to the temples & back of the neck to promote deep calm & relaxation.
Contains: Organic Sunflower Oil, Sacred Blue Lily of the Nile (Nymphaea Caerulea) Essential Oil & Northern Lights Vibrational Essence
Arrives in a 5/8 dram clear glass bottle painted with the Sanskrit name of the holy Divine Krishna in gold.
These statements have not been evaluated by the FDA. Not intended to diagnose, prevent, treat, or cure any disease. The information provided here is for educational purposes only and is not meant to replace the guidance of a qualified medical professional. Please consult your primary care physician before use if you are pregnant, breastfeeding, taking medication, or have a medical condition.