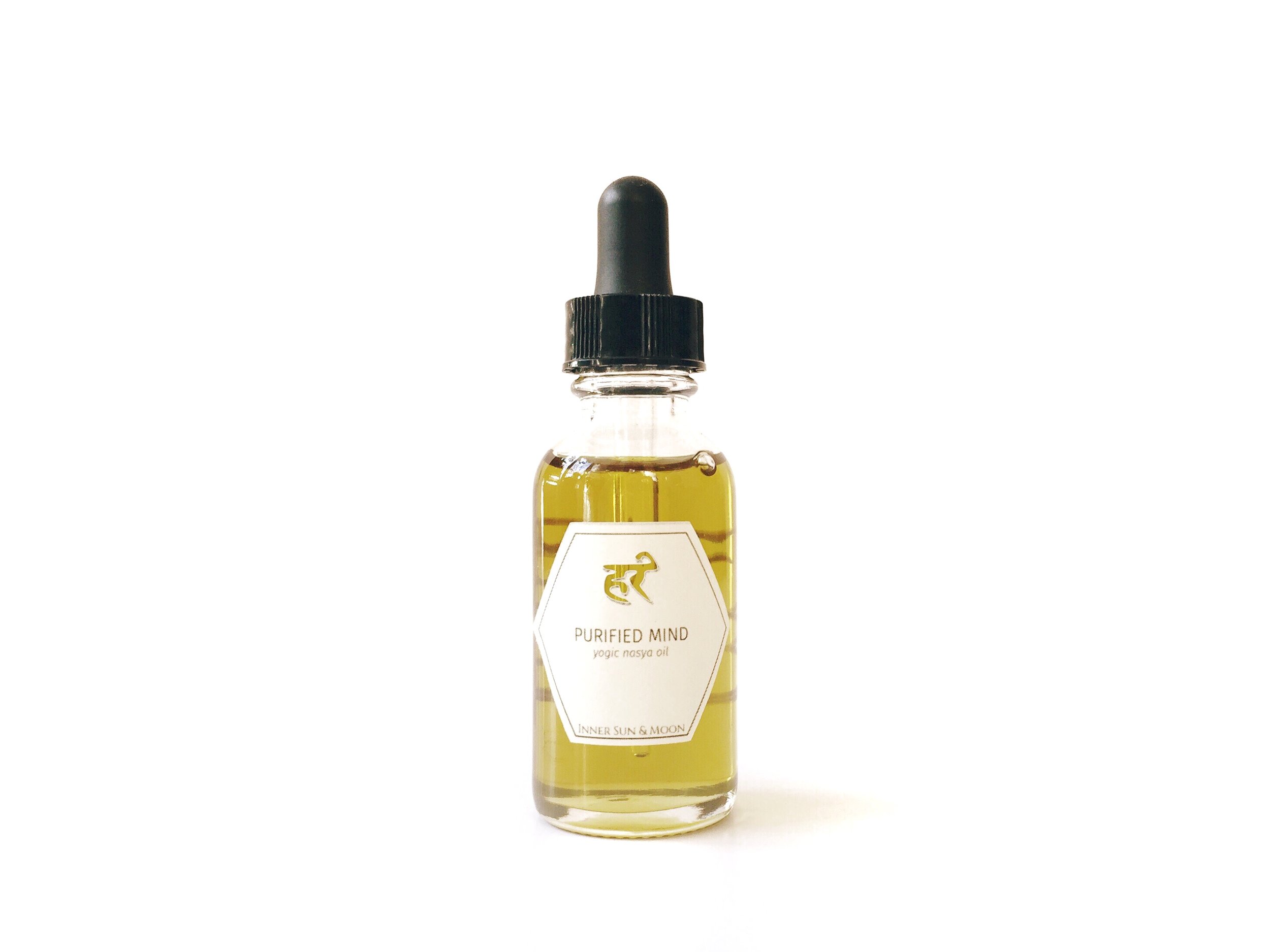 Purified Mind
YOGIC NASYA OIL
Ayurvedic Herbal Pranyama Oil + Peace Formula
1 oz

Clear glass dropper bottle

Gorgeous, lightly fragrant herbal oil

Infused with peace formula
The Experience —
Cleanse the lymph nodes in your brain of toxins & boost the immune system

Feel peaceful and grounded

Pacify Vata Dosha

Achieve visual and mental clarity
Use // Traditional use of nasya oil: Fill the dropper with oil, lay on a flat surface, avoid touching the dropper bottle to the skin, nose and nostril to avoid contamination, drop 3 to 5 drops in the nasal passage and breathe the oil inward through the nose. Massage the outside of the nose from the base up to the eyebrows. Lay still for awhile, breathing in deeply to allow the physical and subtle effects of the nasya oil to take place. Optionally follow with Pranayama.
Contains // Organic Refined Sesame Oil, Organic Olive Oil, Bramhi, Calamus, Skullcap, Essential Oil Dilute Of: Eucalyptus & Sandalwood, Infused by the Flower Essences of: Tea Tree, Jasmine, Olive, Wild Indigo (a peace formula)
* * These statements have not been evaluated by the FDA. Not intended to diagnose, prevent, treat, or cure any disease. The information provided here is for educational & historical purposes only and is not meant to replace the guidance of a qualified medical professional.