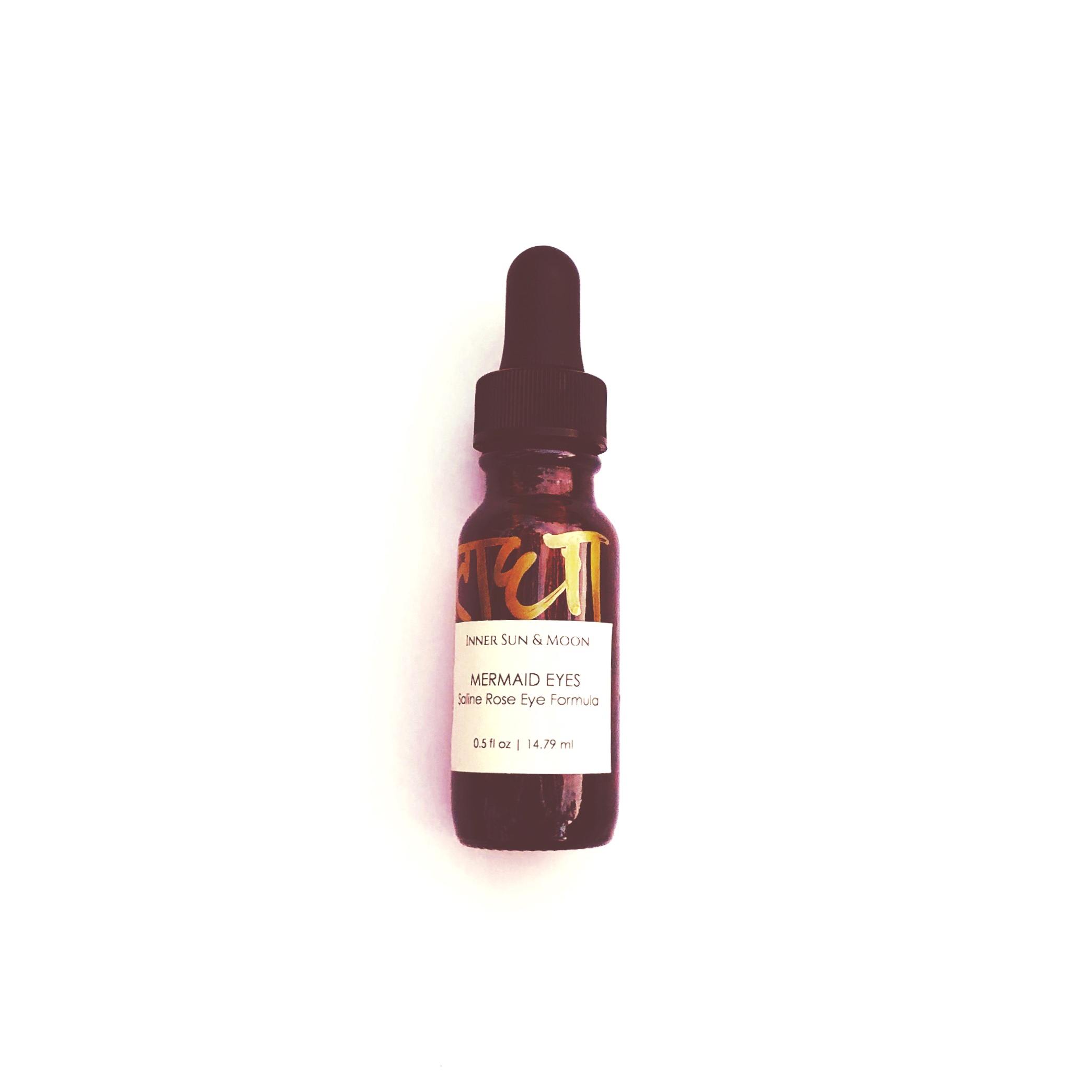 Mermaid Eyes
Saline Rose Eye Formula
Rose Water, Himalayan Sea Salt, Aquamarine & Aqua Aura Gem Essences
0.5 fl oz | 14.79 ml
Contains the heavenly scent of pure Bulgarian rose water and is the gentlest pale pink color, reminiscent of enchanted ocean water.
This formula initiates the visual cortex into a higher vibratory state of perception; soothes stressed, tired or overworked eyes; clears out the fiery principle that causes anger, irritability, & tension; and washes away that which doesn't serve your highest evolution.
Mermaid Eyes is a gift from the mermaids.
Use: Rose water has historically been used to cleanse the eyes, 1-2 drops per eye as needed or add 1 dropperful to the water in an eye bath. Alternatively, anoint the body with 1-3 drops for energetic purification, release, & connecting with the Mermaid realm.
Ingredients: Bulgarian Rose Hydrosol, Himalayan Pink Sea Salt, Gem Essences of Aqua Aura & Aquamarine, Flower Essence of Jasmine
Arrives in a 1/2 oz amber glass dropper bottle painted in gold with the Sanskrit name of the Divine Radha.