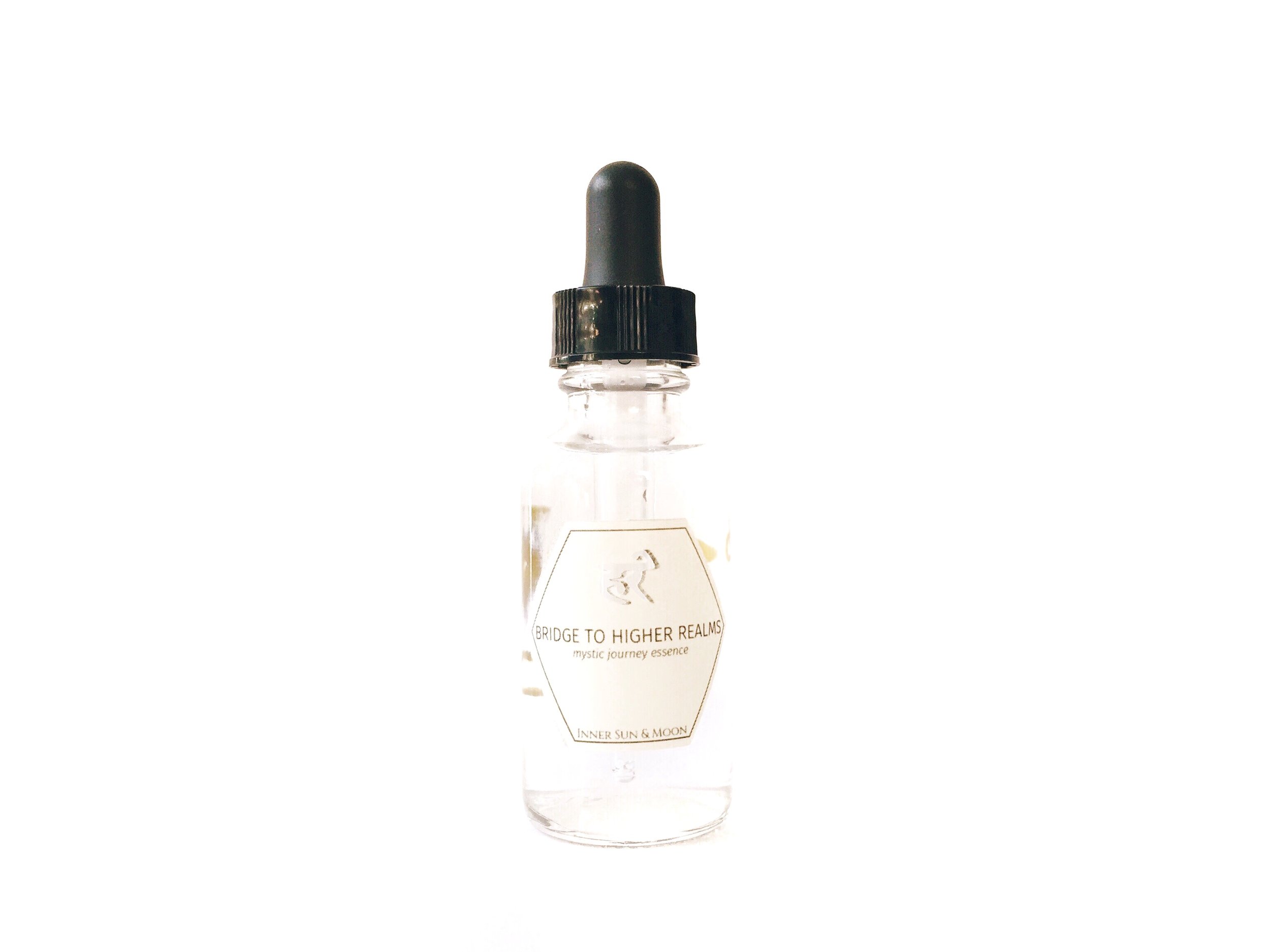 Bridge To Higher Realms
MYSTIC JOURNEY ESSENCE
Immortelle & Rosemary Hydrosol + White Orchid & Red Passion Flower
1 oz

Clear glass dropper bottle

Potent, mystic, other-worldy formula
The Experience —
Bridge your subconscious to your conscious mind

Open your ability to communicate with Angelic realms

Deepen meditation, chanting, and vision quests

Enhance receptivity & mental clarity
Use // Elevate a glass of water or kombucha by adding 3 drops to it. Anoint your third eye, temples, heart, or crown chakra with 1-3 drops.
Contains // Immortelle Hydrosol, Rosemary Hydrosol, Infused with the Essences of White Orchid, Red Passion Flower, and Jasmine
* * These statements have not been evaluated by the FDA. Not intended to diagnose, prevent, treat, or cure any disease. The information provided here is for educational & historical purposes only and is not meant to replace the guidance of a qualified medical professional.